Section Open DIV
Successfully navigating a ship or barge through a narrow river channel or into a crowded ocean port facility isn't as easy as it looks. That's why cruise ships, barges, tankers, freighters and other vessels are steered through these potentially hazardous straits by highly trained pilots who specialize in navigating a specific river, lake, canal or harbor.
River, bar and harbor pilots who have been injured in an on-the-job accident, we urge you to reach out to Lambert Zainey. Our maritime pilot injury attorneys are here to provide all the legal support possible.
Section Close DIV
Section Open DIV
The Critical Role of a Ship's Pilot
With all the hazards to consider while navigating a ship or barge through a narrow river channel or into a heavily trafficked ocean port facility, it's easy to understand why a ship's pilot plays such a crucial role in today's maritime industry. First, pilots must look out for other vessels sharing the water, as well as bridges, piers and other structures in and near waterways.
Pilots must also be aware of the many hidden obstacles lurking just below the surface — sand bars, rocks, coral reefs and all sorts of sunken debris. And finally, pilots must deal with bad weather, treacherous currents and shifting tides.
Section Close DIV
Potentially Dangerous Situations for Pilots
Like all maritime work, being a river, bar or harbor pilot can be potentially hazardous. Each year, pilots are injured or killed in accidents caused by:
Human Error – In the event of a disaster, a single miscalculation may be all it takes to cause a catastrophe to occur.
Poorly maintained or defective tools and equipment.
Collisions – The impact of a collision can cause severe injuries. Among these are crippling bone fractures, brain injuries, neck injuries, and spinal injuries.
Groundings – Depending on the circumstances, grounding can result in the same type of injury as a collision.
Transfer Accidents – Pilots are often required to navigate ships that are already en-route to their destination. This means they have to board the vessel using a transfer boat, transfer basket or helicopter. This presents many risks, especially during bad weather or on rough seas.
Slips, Trips and Falls – The number one cause of injury to pilots, according to the National Transportation Safety Board. Defective ladders and railings, slippery decks and unsecured lines are just a few of the causes of slip, trip and fall injuries.
Falling Overboard – Exposes the pilot to severe hypothermia or drowning.
Section Open DIV
Nationally Recognized Attorneys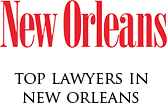 Section Close DIV
Compensation for Injured Mate
The amount of compensation you receive after an injury depends on a lot of factors. One of the most important is the law firm you pick to represent you. If you've worked on a vessel, you know that the maritime world has its own language and customs and anyone who hasn't experienced it probably wouldn't have a clue as to how things operate in that world.
Past medical expenses
Future medical expenses
Lost wages
Lost earning capacity
Loss of enjoyment of life
Pain and suffering
Lambert Zainey has been representing injured maritime workers for almost half a century. Our maritime lawyers speak the language and are already familiar with that world.
Section Close DIV
Section Open DIV
Over $1 Billion Recovered For Our Injured Clients
Section Close DIV
Section Open DIV
Maritime Laws and Ship Pilot Accidents
Maritime law is similarly unique and requires the services of an experienced maritime attorney to maximize a settlement under any and all maritime laws that may apply in your case, including:
Over our long history, Lambert Zainey has obtained over a billion dollars in settlements for our clients. We've represented river, bar and harbor pilots and other maritime workers who have been injured in maritime accidents all over the U.S.
Call us today to schedule a free consultation with an experienced maritime pilot injury attorney.
Section Close DIV
Section Open DIV
Frequently Asked Questions about Ship Pilot Injury Cases
The maritime pilot injury attorneys at Lambert Zainey represent injured maritime workers across the United States. Our clients often have many questions after an accident. Here are some of the most common:
Does a Vessel's Pilot Qualify as a Jones Act Seaman?
When determining whether a maritime worker such as a river or harbor pilot qualifies as a Jones Act seaman, several factors should be considered:
Was the worker employed on a vessel that was in navigation (afloat, in operation and capable of moving in open water)?
Did the pilot's duties contribute to the work of the vessel?
Did the ship pilot have a substantial connection to a single vessel (spending at least 30 percent of total employment time on it)?
What the Most Common Injuries Suffered by Ship Pilots?
The most common injuries for maritime workers, including river and harbor pilots, include:
Amputations
Back Injuries
Brain Injuries
Spinal Cord Injuries
How Long Will My Ship Pilot Injury Case Take to Resolve?
All cases are different, so there is not an easy answer to this question. The laws involved, the severity of injuries and circumstances of the accident can all affect the timeline of a case. While some cases may take only a few months to settle, others may go on for a year or more.
Will I Be Put on a Blacklist If I File a Claim After a Maritime Accident?
Many maritime workers are scared to file a lawsuit after an accident because of the idea of being put on the rumored "blacklist" and unable to get employment in the industry.
While we can't tell you whether there actually is any "list"  maritime employers use, we can tell you that at Lambert Zainey we DO NOT think this should be a factor in deciding to pursue a claim. There are laws that protect maritime workers from being retaliated against by their employers.
What Can I Do If My Employer Ends Maintenance and Cure Too Soon?
Employers pay maintenance and cure benefits to river and harbor pilots who have been hurt at work until the worker has reached Maximum Medical Improvement.
Sometimes, an employer is found to be "arbitrary and capricious" or "willful or callous" in delaying, denying or terminating benefits. When this happens, the ship pilot can seek punitive damages and attorney's fees under maritime law.
Read more about what you can do if an employer ends maintenance and cure too soon
How Much Is My Ship Pilot Injury Case Worth?
Maritime injuries often leave workers with overwhelming financial difficulties. Our maritime pilot injury attorneys know you need the compensation from your maritime claim to help deal with these difficulties, but the truth is that there is no one-size-fits-all answer to how determining how much a case is worth without knowing more information.
We strongly encourage you to schedule a consultation with one of our experienced maritime lawyers to discuss the facts of your case.
Section Close DIV