Helicopters are used in many different industries and by many government agencies. Their maneuverability often makes them the ideal option for transporting maritime personnel to offshore oil rigs and vessels, performing search and rescue operations, fighting widespread wildfires, capturing news events, and transporting those in need of emergency medical care. However, they are also incredibly complex machines that require a high level of skill in design, manufacturing and operation.
Even the most careful and seasoned helicopter pilots can have an aviation accident. These accidents are often the result of negligence and can result in catastrophic injuries and wrongful death to the passengers and pilot.
If you were injured or a loved one killed by a helicopter crash, it's important to get experienced legal assistance. A New Orleans helicopter accident attorney at Lambert Zainey can help you navigate the legal complexities regarding personal injury and wrongful death claims resulting from these accidents.
Causes of Helicopter Accidents
Helicopter injuries can happen for many reasons. Common causes of chopper accidents include:
Poor maintenance
Defective parts
The most common chopper crash injury claim is, unfortunately, a wrongful death claim. For wrongful death victims, families should consult an experienced helicopter accident attorney for assistance with legal options. While no amount of money can compensate for the loss of a loved one, the responsible party should be held liable for the damages they've caused.
Common Helicopter Accident Injuries
If you have survived a helicopter crash, it's likely that you are suffering from serious and life-altering injuries, including:
Spinal cord injury
Traumatic brain injuries (TBI)
Severe burns
Broken bones and fractures
Paralysis
Emotional stress and trauma
Our Helicopter Accident Attorneys Can Determine Who Is Liable
Depending on the cause of the crash, a number of parties may be found negligent, including:
Pilot
Owner
Manufacturer
Maintenance personnel
Because helicopter accidents often occur over water, they can be complicated when it comes to investigating. Evidence can be difficult to recover, but not impossible. Lambert Zainey's helicopter accident attorneys in Louisiana are experienced in dealing with accident investigators to gather and analyze as much evidence as possible to support your claim.
Section Close DIV
Section Open DIV
Nationally Recognized Attorneys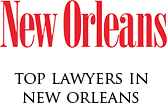 Contact a Gulf Coast Helicopter Accident Attorney
Lambert Zainey has represented a multitude of individuals in helicopter-related personal injury and wrongful death claims, on land and offshore, primarily in the Gulf of Mexico. Our offshore helicopter accident attorneys have represented pilots, passengers, and the survivors of passenger‑victims in actions against many aviation companies, including:
Petroleum Helicopters, Inc.
Air Logistics
Bell Helicopter
Over $1 Billion Recovered For Our Injured Clients
Aviation accident victims are often left with debilitating injuries that limit their ability to work and enjoy the same quality of life they experienced before the accident. Medical bills can be overwhelming and combined with lost wages can quickly result in dire financial situations. The parties who are responsible for your accident should be held accountable for the physical, emotional and financial damages you are suffering.
If you or a loved one has been injured in any type of commercial or private helicopter crash, a helicopter accident attorney can help you through the complex claims process and protect your legal rights. Contact a New Orleans offshore injury lawyer at Lambert Zainey today.