Barge and other vessel collisions, groundings, fires, explosions, exposure to dangerous materials, falling overboard and drowning are just a few of the accidents that can occur while working on the Gulf Intracoastal Waterway or Vermillion River at Intracoastal City, LA.
If you're a seaman or other maritime worker who has been injured in an accident at Intracoastal City that was caused by the negligence of a vessel's owner, Captain or crew, the Jones Act and other maritime laws give you the right to seek compensation for the damages resulting from your injuries.
About Intracoastal City
If you're employed as a maritime worker in Louisiana's oil and gas or fishing industries, you probably know that Intracoastal City isn't really a city; it's an unincorporated community in Vermilion Parish situated along State Hwy 333 on the west bank of the Vermilion River at its junction with the Gulf Intracoastal Waterway. While there are some permanent residents in Intracoastal City, most folks who work here live up the road in nearby Abbeville.
Heliports, seafood processing plants, docks and shipyards are just a few of the facilities to be found at Intracoastal City. These are operated by a wide range of companies, including:
Baker Hughes
Trussco Mfg.
Broussard Bros. Shipyards
MI Swaco/Schlumberger
Morgan Shell
Intracoastal Marine Supply and Seafood
EPS
PHI, Inc.
Petroleum Helicopters Intracoastal
L & L Gas Services
Vermillion Gulf Seafood Wholesalers
Common Intracoastal City Maritime Injuries
Some of the more serious injuries resulting from Intracoastal City accidents include:
Bone fractures
Chemical exposure
Amputations
Traumatic brain injuries
Back and spinal cord injuries
Section Open DIV
Nationally Recognized Attorneys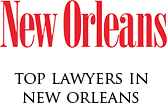 Section Close DIV
Section Open DIV
Compensation for Intracoastal City Maritime Accidents
Lambert Zainey has been successfully representing maritime workers injured in on-the-job accidents for over 40 years. We have some of the nation's leading Intracoastal City Maritime Accident Attorneys playing on our team, with an impressive record when it comes to securing the maximum amount of compensation after an accident.
If we can show your on the job Intracoastal City maritime injuries were caused by negligence, you may be able to collect compensation beyond maintenance and cure benefits, including:
Past medical expenses
Future medical expenses
Lost wages
Lost earning capacity
Loss of enjoyment of life
Pain and suffering
Section Close DIV
Section Open DIV
Over $1 Billion Recovered For Our Injured Clients
Section Close DIV
Section Open DIV
Frequently Asked Questions about Intracoastal City Maritime Injuries
Workers injured in Intracoastal City maritime accidents often have many questions. Here are answers to most frequently asked questions our maritime attorneys hear:
How Much Does It Cost to Hire Intracoastal City Maritime Accident Attorneys?
Our Intracoastal City maritime accident attorneys represent clients on a contingency basis, meaning there are no up-front costs if we decide to represent you and you don't pay us until and unless we win compensation for you.
Contact Lambert Zainey to schedule a free, no obligation initial consultation with one of our Intracoastal City accident attorneys. We'll discuss the details of your accident, answer any questions you may have and offer honest, professional advice about your legal options and the best way to move forward with your case.
When Should I Contact an Attorney after a Intracoastal City Maritime Accidents?
Don't delay in reaching out to us — there are statutes of limitation that apply in Jones Act and other maritime law cases. If you wait too long to take action, the courts may refuse to hear your case.
What Laws Protect Intracoastal City Maritime Workers?
Obtaining the total compensation you deserve after an Intracoastal City maritime accident can be a challenge if you aren't familiar with maritime laws.
You need the help of an experienced Intracoastal City maritime injury accident attorney familiar with the many aspects of maritime law and the dedication to fight to get you every cent you are owed no matter how long it may take.
Some of the maritime laws that may apply include:
What Can I Do If My Employer Ends Maintenance and Cure Too Soon?
How Do I Choose a Maritime Lawyer?
Choosing the right maritime lawyer is key to the success of your case. A few things to look are:
Experience
Success rate
Reputation
Client reviews
Few maritime law firms match Lambert Zainey's record for success. We've obtained billions of dollars in compensation for our clients. Our knowledge of maritime law, legal expertise and vast resources gives us an edge most other maritime injury law firms just don't possess.
Read more about why you should choose Lambert Zainey for your maritime case
Will I Be Put on a Blacklist If I File a Maritime Claim?
Injured Intracoastal City maritime workers are sometimes worried about being put on a "blacklist" if they pursue an accident case.
While we can't say for sure whether any "list" is floating around among maritime employers, we strongly believe this should NOT be a factor in deciding whether to pursue a claim. Maritime workers, including workers in ports, on inland waterways and offshore, are protected by laws against blacklisting or otherwise retaliating against workers.
Read more about whether there is a "blacklist" of maritime workers
Section Close DIV