Section Open DIV
The Ship's Mate is a licensed mariner who is typically in charge of a vessel's cargo and deck crew. They serve an important role aboard all types of vessels, from sailboats, river barges and towboats to fishing vessels, cruise ships, luxury yachts and freighters. There may be multiple Mates; it's not uncommon to find a First Mate, Second Mate and Third Mate all serving aboard one of the larger vessels.
If you are a ship's mate who was injured on the job, Lambert Zainey can help you recover maximum compensation for the damages you've suffered.
Section Close DIV
Section Open DIV
What Are the Duties of a Ship's Mate?
A Mate has various duties including but not limited to the following:
Ship's operations
Supervising the deck crew
Overseeing the loading, stowage, securing and unloading of cargoes
The safety of the ship's crew and passengers
Standing watch
Ship's security
Assisting with navigation
Assuming command in an emergency
Fulfilling these responsibilities often places the Ship's Mate in risky, dangerous situations with the potential for serious, even fatal injuries.
Section Close DIV
Section Open DIV
Common Types of Ship's Mate Accidents
At Lambert Zainey, we've represented Ship's Mates who have been injured in a wide range of accidents caused by:
Defective tools and equipment
Human error
Collisions
Fires and Explosions
Falling objects
Slips and trips
Falling overboard
Snapbacks
Stairway and railing mishaps
If you were serving aboard a vessel in the capacity of Ship's Mate, Chief Mate, Deck Officer, Chief Officer, First Mate or First Officer and were injured on the job, you may be entitled to compensation under the Jones Act and other maritime laws.
Section Close DIV
Section Open DIV
Nationally Recognized Attorneys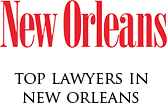 Section Close DIV
Section Open DIV
What Laws Apply in Ship's Mate Injury Cases?
Lambert Zainey has been protecting the rights of injured Ship's Mates and other maritime workers for over 40 years, helping thousands of injured maritime workers obtain the compensation they deserve for the pain, suffering and economic losses caused by their injuries.
Our ship's mate injury attorneys understand the ins and outs of the maritime industry and the many laws that apply to maritime employers and their employees.
Section Close DIV
Section Open DIV
Compensation for Injured Mate
Maritime laws and remedies can be quite complex, so we encourage you to contact us if you have been injured aboard a vessel. You may be entitled to compensation for maintenance (living expenses) and cure (medical expenses), as well as other damages resulting from the negligent actions of a vessel's owner, Captain or crew, including:
Past medical expenses
Future medical expenses
Lost wages
Lost earning capacity
Loss of enjoyment of life
Pain and suffering
Section Close DIV
Section Open DIV
Over $1 Billion Recovered For Our Injured Clients
Section Close DIV
Section Open DIV
Frequently Asked Questions about Ship's Mate Accident Claims
Based in New Orleans, LA, Lambert Zainey has the resources and abilities to represent injured maritime workers all over the United States. Contact us to schedule a free consultation with one of our ship's mate injury attorneys. We want to listen to your story, address any concerns you may have and provide professional legal advice on the best way to proceed with your claim.
Here are some of the most common questions we hear from injured Ship's Mates:
What Injuries to Ship's Mates Commonly Suffer on the Job?
Maritime workers, including Captains, face many dangers. Common injuries include:
Amputations
Back Injuries
Brain Injuries
Spinal Cord Injuries
Are Ship's Mates Considered Seamen Under the Jones Act?
Ship's mates typically qualify as seamen under the Jones Act. Seaman status for a ship's mate is determined by considering several factors, including:
Did the ship's mate work on a vessel that was in navigation? "In navigation" means it was afloat, in operation and capable of moving in open water.
Did the mate's duties contribute to the work of the vessel?
Did the mate have a substantial connection to a single vessel? This means spending at least 30 percent of his total employment time on it?
How Long Do Ship's Mate Accident Cases Take to Resolve?
This is one common question from injured workers, but unfortunately there is not a quick and easy answer. In some cases, it may take only a few months to settle a case, but in others it may take a year or longer.
The complexity the case, the extent of the injuries and the number of parties involved are just a few factors that can contribute to how long the case takes.
Can I Be Blacklisted If I File a Maritime Injury Claim?
We often hear from injured mates who are afraid to pursue legal action because they might be "blacklisted" from working for other maritime companies.
We can't say for certain whether any "list" actually exists among maritime employers, but at Lambert Zainey we DO NOT believe this should be a deciding factor in pursuing a claim. There are laws protecting maritime workers from being blacklisted or otherwise retaliated against by maritime employers.
I Think My Employer Ended Maintenance and Cure Too Soon. What Can I Do?
When a ship's mate is entitled to maintenance and cure, the employer must pay these benefits until the worker has reached Maximum Medical Improvement.
If an employer is "arbitrary and capricious" or "willful or callous" in delaying, denying or terminating benefits, then the ship's mate can take legal action under maritime law, including seeking punitive damages and attorney's fees.
Read more about your rights if an employer ends maintenance and cure too soon
How Much Is My Maritime Injury Case Worth?
The financial hardships that follow a maritime injury can be overwhelming. You've got medical bills piling up and you aren't able to work to provide for your family.
We know you need the compensation from our maritime claims to help with this hardship, but the truth is that there is no general answer to how much a case is worth until we know more.
Every case has unique details and involves different legal issues that affect the amount of compensation and types of damages you can pursue.
While we can't tell you now what how much compensation you might be entitled to, we strongly encourage you to schedule a consultation with one of our experienced maritime lawyers to discuss the facts of your case.
The initial meeting is free, and Lambert Zainey accepts most maritime injury cases on a contingency basis. This means there are no upfront fees or costs for our clients, and we don't get paid unless we recover money on your behalf.
Certain time limitations may affect your ability to pursue a claim, so contact us for a consultation today.
Section Close DIV