There are more than 3,900 oil platforms in the Gulf of Mexico, with an estimated 30,000 workers employed on them. These workers often commute to their job sites via helicopters, which are often used in the oil and gas industry to carry personnel and supplies to offshore locations.
Unfortunately, while helicopters are highly maneuverable, sophisticated machines, they are not the safest form of travel. If you have been hurt being transported to or from an oil rig on a helicopter, there are several important steps you should take.
Below are recommendations from the Louisiana helicopter accident attorneys at Lambert Zainey.
Over $1 Billion Recovered For Our Injured Clients
1. Seek Medical Care
If you're hurt while being transported to an oil rig, medical treatment seems like an obvious first step. However, sometimes when the injuries are only minor, workers delay seeing a doctor. This is a mistake. Injuries that seem minor may turn out to be more severe than they seem at first.
In addition to the importance of your immediate health and well-being, having a doctor evaluate you is also important for legal reasons. In the event that a lawsuit becomes necessary later, having medical documentation of every injury you sustained will be vital to successfully recovering any compensation you are entitled to.
2. Take Notes
The details of an accident can quickly become muddled in our memories. The worse the accident, the more chaos and confusion that follows. As soon as you can, take notes of everything you remember from the accident.
3. Avoid Signing Anything

After You're Hurt While Being Transported to an Oil Rig

Offshore helicopter accidents are often caused by negligence, whether by the pilot, the company that owns the equipment, the company that designed or manufacture it, maintenance crews or other parties. Companies, attorneys and insurance adjusters may all encourage you to sign documents admitting some fault in the accident, accepting a low-ball settlement, or even agreeing not to file a lawsuit.

Do not sign anything and do not discuss the accident with anyone — not your boss, your coworkers, or insurance agents — without consulting an accident lawyer.

Section Open DIV
Nationally Recognized Attorneys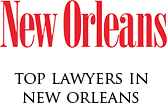 Section Close DIV
4. Get Help from an Helicopter Accident Lawyer
Helicopter accidents that happen offshore require a different type of experience than other personal injury claims. If you're hurt while being transported to an oil rig, it's important to get legal help from someone who is knowledgeable both in aviation claims and offshore and maritime workers' rights.
At Lambert Zainey, offshore helicopter accident lawyers in Louisiana have been helping workers and their families throughout the Gulf Coast region for more than three decades. Often, accident victims will delay getting legal help because they fear the costs will be high. Don't worry! Our attorneys work on a contingency basis, which means that we do not collect any fees until your case is brought to a successful conclusion.
If you were injured or a loved one was killed in an offshore chopper crash, schedule a free consultation today to get help protecting your rights.
Offshore Helicopter Accident Information Center